At USYD Rocketry Team we are always looking for the next talented folk. Whether you're studying aeronautical engineering, or a business degree, anyone from the University of Sydney is welcome on our team.
Our team consists of a diverse range of students from a variety of degree backgrounds, and together we design, build and test our projects.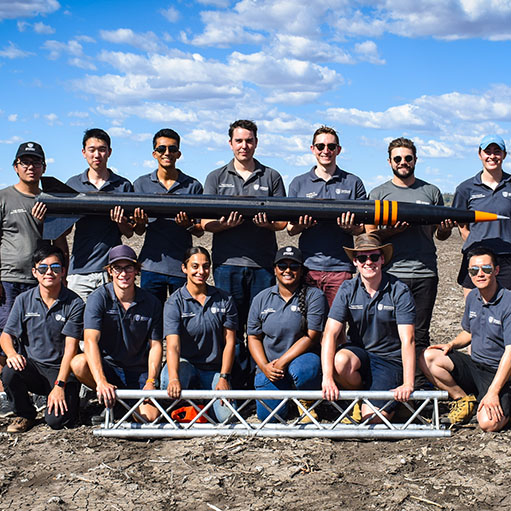 Join our operations team and help run the daily activities, everything from media, sponsorship, logistics, finance and outreach activities. Without our operations team, it wouldn't be possible to build our rockets and projects.
You can also join our technical team of student engineers who are the designers and brains behind our projects. Don't worry you'll be taught what is required to launch a high powered rocket and you'll work with like-minded, talented and skilled students. Please keep in mind both operations and technical roles require a significant time commitment.
Recruitment is regularly taken at the beginning of each semester, and is announced on our social channels, so keep an eye out for that. Check back here regularly as we often have a variety of positions open throughout the year.
We are always welcome any applicants throughout the year, so to join the team, contact us here, send us an email, or reach out to us on our socials.
Current Openings: