Jul 15
Semester 1 2021 Newsletter
2020 in Focus
A recap of the year that changed it all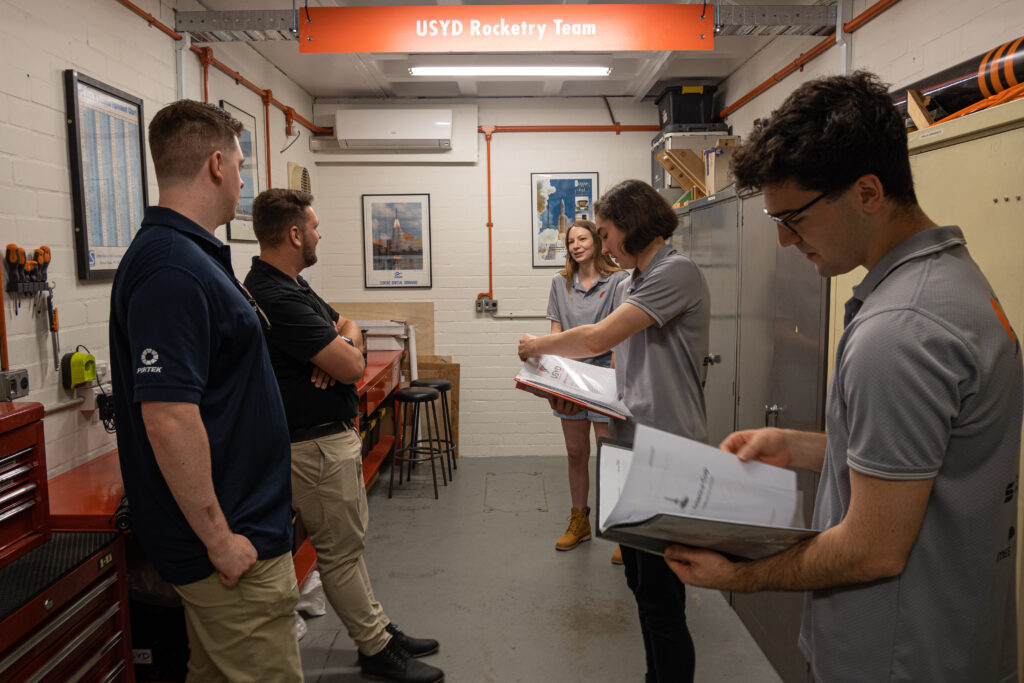 2020 promised to be a huge year for our team, and it was, although perhaps not in the way that we all expected. The Team finished 2019 on a high note with both our 10,000 ft rocket, Bronzewing, and our 30,000 ft rocket, Firetail, well on track for completion and entry into Spaceport America Cup (SAC) 2020 and the Australian Universities Rocket Competition (AURC) 2020. Unfortunately, with the onset of the COVID-19 pandemic, we faced the cancellation of both of our competition launches and major setbacks in our timeline, as our student members readjusted to a new way of living. This gave us all an opportunity to take some time to reflect on the importance of mental and physical health and wellbeing and allowed us to refocus our energies on developing a workplace culture of support.
In Semester 2, a new intake of members and the announcement of an altered format for AURC 2020 breathed life into our projects once again. We went on to compete in AURC 2020, with a presentation of our design process and took out 1st place in the 30,000 ft COTS category and 2nd place in both the 10,000 ft COTS category and the Modelling and Simulation Approach category.
Moving into this year, our team saw success again at the virtual SAC 2021 with Firetail taking out 2nd place in the 30,000 ft COTS category and our payload, Tetratheca, taking out 3rd place in the Space Dynamics Laboratory (SDL) Payload Challenge. This was a huge achievement for us, with Firetail being our first ever 30,000 ft project and Tetratheca being our first entry into the SDL Payload Challenge at SAC. After becoming the first Australian team to enter SAC in 2019 with our award winning project, Silvereye, we were humbled to achieve our second podium finish in a row.
Our Projects
This year we will be closing our two major rocket projects, Firetail and Bronzewing, and moving on to our next round of projects. We will continue to develop our hybrid engine and look forward to sharing updates.
Firetail
Firetail is our 30,000 ft COTS category rocket, and recently won first place in AURC 2020 for an outstanding design and 2nd place at SAC 2021. Named after the native Australian finch, Firetail, or Wibung in the Gadigal language, is slated for completion in the next few months and will launch shortly after. The rocket is designed to carry our 2kg experimental payload, Tetratheca, that will take advantage of the microgravity experienced at apogee during flight.
Bronzewing
Bronzewing is our 10,000 ft COTS category rocket, building on our previous award winning design, Silvereye. Bronzewing, or Guwadagang in the Gadigal language, is named after the native Australian Bronzewing Pigeon and is designed to carry up to four 1U cubesats. After taking out 2nd place in last year's virtual AURC, Bronzewing is in the final stages of design and construction and will be completed this year.
Leading the Team in 2021
Leading the Team in 2021 is the Executive Leadership Team. The ELT is responsible for overseeing all technical and operational aspects of the Team and facilitating the success of our technical projects.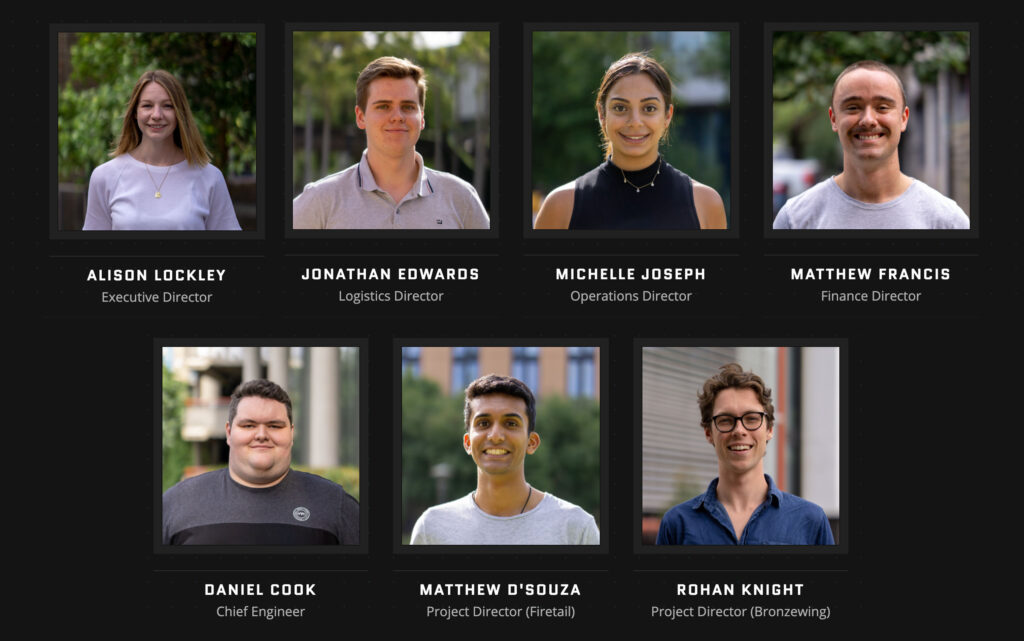 Our 2021 Thesis Students
We have a number of students completing their Honours Thesis with USYD Rocketry Team in 2021. In collaboration with the University of Sydney School of Aerospace, Mechanical and Mechatronic Engineering, we are working on research problems at the forefront of modern rocketry. These projects will assist us in developing new ideas and technology to fly on our future rockets.
If you are interested in taking on a research project with us, you can email us to find out more about the academics we work with, the topics we offer, and the additional support we can provide.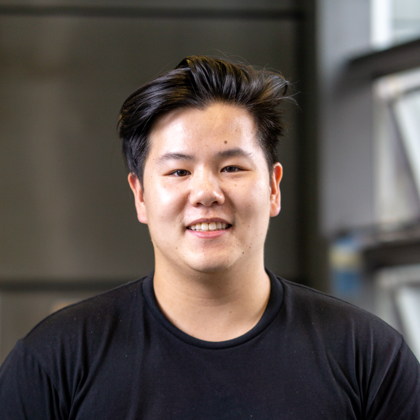 Allen Chan
Design Optimisation of Hybrid Rocket Engines
Previously an Aerostructures Subsystem engineer, Allen is involved in the development of Silvereye. He also had the chance to represent the team at Spaceport America Cup in 2019 as PR and Media Director, documenting the team's journey towards victory that year. Currently, Allen is working as a Project Director for the Team's hybrid engine testing campaign. His thesis focuses on a high fidelity design optimisation tool for the team's future hybrid sounding rocket program.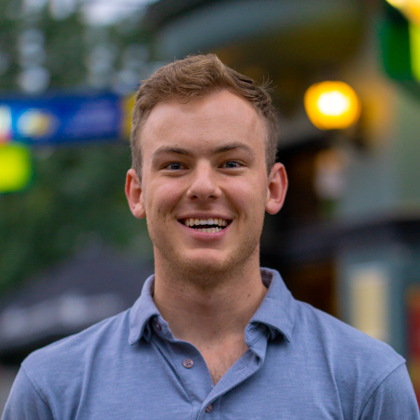 Cameron Webb
Design Implementation and Testing of an Active Control System for Sounding Rockets
Cameron is currently working as the Aerostructures Subsystem Lead for Firetail and has previously been involved with the team as a Recovery engineer. For his thesis, he will be modifying and implementing an attitude controller developed by a previous member of the team. The new controller will actively stabilise the rocket using canards and will be tested on a scale model in a subsonic wind tunnel.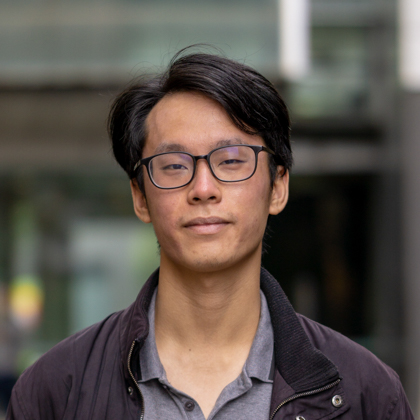 Alexander Thai
Design of a Data Acquisition System for a Hybrid Rocket Engine and Test Stand
Alex is currently working as the Data Acquisition and Control engineer for the development of our hybrid engine. For his thesis, he will be looking into developing analytics software to interface with the data acquisition system of the hybrid engine test bench. He will aim to improve the accuracy from just raw signals using sensor fusion and tuned characteristics of the sensors.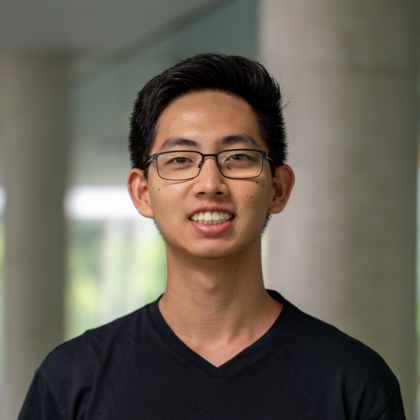 Gene Wang
Design Optimisation of Sounding Rocket Fins
Gene was previously the Sponsorship Coordinator for the team and was a key member of the team during the success of Silvereye in 2019. He has worked as an Aerostructures Subsystem Lead and Recovery Subsystem Lead on both Firetail and Bronzewing and is currently contributing to the Media Team with his photography skills. For his thesis, he will be working on high power rocket fin optimisation with a focus on carbon fibre material characteristics to mitigate negative aeroelastic effects.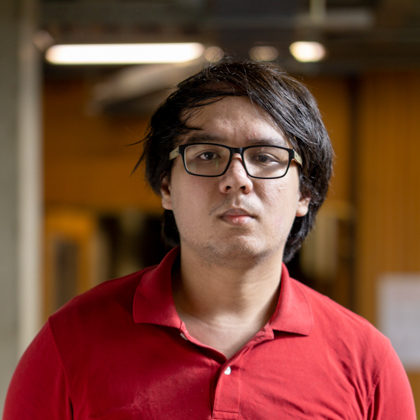 Riam Tambunan
Fabricating efficient filament-wound carbon fibre tubes for use in rocket airframes
Riam's major work with the Team has been as the Recovery Subsystem Lead for Firetail. His thesis will focus on the manufacture of efficient filament-wound carbon fibre tubes for use in our rocket airframes. This will involve determining the optimal parameters for the winding through modelling and fabricating test parts on a filament winding machine.